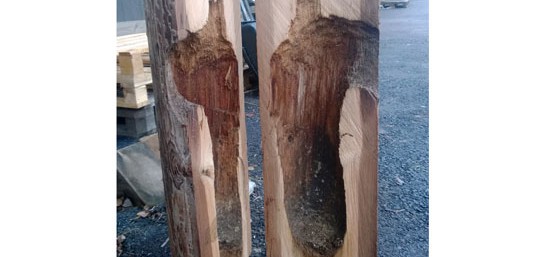 There is an assurance in knowing that Jerol poles do not rot, are non-toxic and odourless. They are safe to work with, can be used in environmentally sensitive areas and water reservoirs and are impervious to woodpeckers. They do not affect the environment, nor are they affected by it.
Our poles provide security for fitters working with and climbing them, residents, as well as energy companies and businesses using them.
As they are non-conductive, they provide another level of safety when working with live current.
The picture shows a woodpecker hole in cross section.