Alla inlägg har ett privat e-nummer och namn som används vid beställning och förfrågan. Vi samarbetar med alla grossister i Norden, men det går även bra att beställa direkt från oss till motsvarande detaljhandelspris. Ring eller maila oss din beställning eller förfrågan så återkommer vi till dig med en offert inom max två dagar.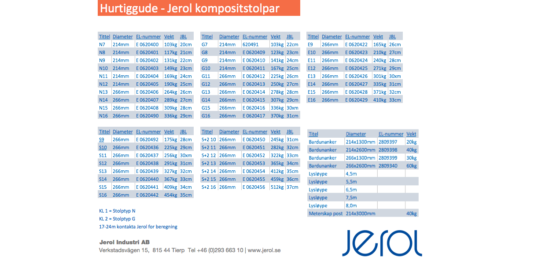 The simplest way to get in touch about an order or inquiry is to call us on (+46)293 663 10 or by emailing info@jerol.se .
Remember to include the name or e-number of the products in question. We'll then come back to you to confirm billing and delivery addresses, shipping options etc.
We can assist with booking transport if you require, we always transport our products with Ex Works (Incoterms 2010).