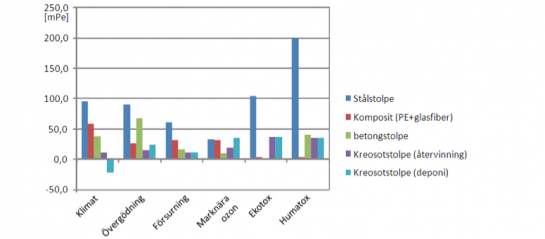 Life Cycle Assessment (LCA)
A life cycle assessment shows and deals with the load on the product in the environment over the course of its lifetime. IVL Svenska Miljöinstitutet have conducted a study to compare the environmental impact of poles of different materials.
The comparison shows that over time, composite poles are the safest choice for the environment, both today and tomorrow. Click here to read a report from IVL (ivl.se). The graph shows the environmental impact (mPe) for each category over a period of 50 years.