Signposts
All of our signposts are tested and are crash-friendly according to European Standard EN 12767.
Jerol has conducted over 50 crash tests, and a selection can be seen in the video to the left.
Product Data Sheet PDF
Frame, Cylindrical
FC114
FC140
FC168
FC219
FC273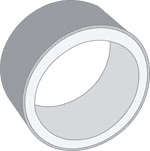 Post Cap
TC114
TC140
TC168
TC219
TC273
Universal Clamps
UC100-130
UC130-150
UC150-180
UC200-230
UC260-290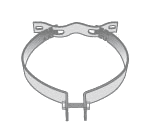 C-Profile Clamps
CC114
CC140
CC168
CC219
CC273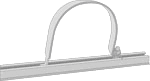 Access Hatch
AD110-135*
AD135-145*
AD165-185*
AD195-220*
AD265-290*
*Only for posts with removable hatches.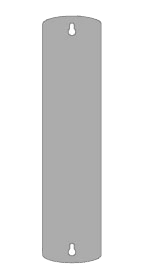 Rubber Cuff
RC111-120
RC135-143
RC168-175
RC210-224
RC265-275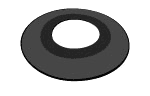 Foundation
RBJ-4
RBJ-4, RBJ-5SP
RBJ-5SP
RBJ-5SP, RBJ-6SP
RBJ-7SP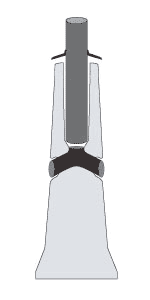 Post Description
Posts are cylindrical and are composed of two layers; a fibreglass-reinforced polyester core and a UV resistant outer layer of coloured polyolefin. The calculated lifespan of each post is over 80 years and the strength is calculated according to European Regulation EN 40. For calculating the correct dimensions according to EN12899-1 we provide a complimentary program, Jerol OPTA, contact us for access.
The poles have been crash tested and are approved in several variants according to EN12767. Classification: NE 100:2, without damage to the cabin.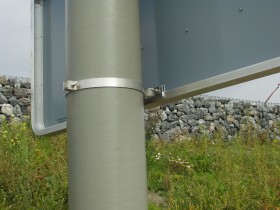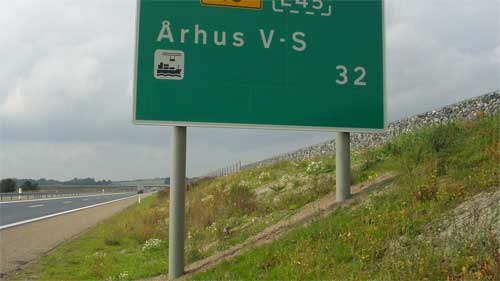 Jerol composite signposts have been installed in their thousands across Europe. A selection of these projects can be seen in our Reference Project.