Safety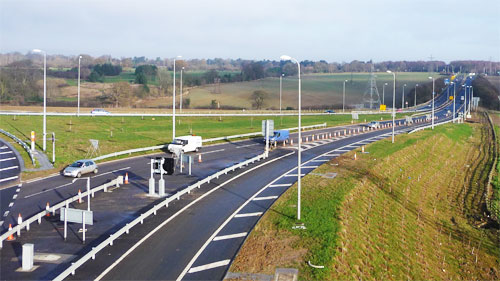 Crash friendly lighting columns
Crash friendly lighting columns with long lifespan is a popular and safe choice.
The posts have been developed since 1999 to meet today's demands for flexible poles and long life. We have carried out more than 50 crash tests in full scale and made complete calculations according to EN 40 for all types of poles – lighting columns, traffic light poles and sign posts.
The Columns are tapered and built of two layers, the inner layer of reinforced glass fibre polyester and the outer layer of UV-resistant coloured polyolefin. The Columns are produced with two straps between the layers. The estimated lifetime for the Columns is over 80 years.
The strengths of the columns are calculated according to EN 40. Crash tested and approved as a product family according to EN 12767:2000. Classification: 70,LE,3, 100,NE,2, without compartment damage.
Product data sheet PDF
Bracket
Single bracket (E10,E15,E20)
Straight bracket (E0)
Double bracket (D10,D15,D20)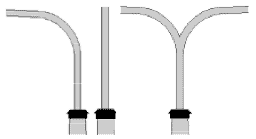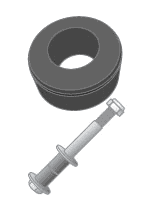 Frame, tapered
FT8S
FT10S
FT12S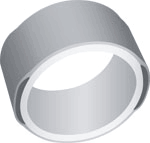 Access doors
AD145-165
AD165-185
AD195-220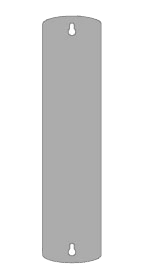 Rubber cuff
RC168-175
RC176-192
RC193-209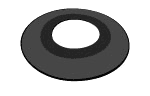 Pressure ring
PR145-170
PR170-195
PR200-225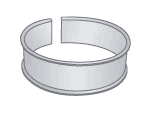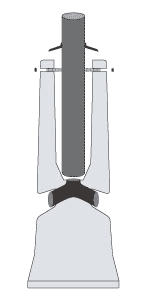 Crahs tests
Jerol has carried out more than 50 crash tests in full scale to verify that the columns are crash friendly according to EN 12 767. Here we have gathered a selection of crash test videos from our crash tests of Jerol lighting columns. It is three different crash tests in three different speeds, 100km/h, 70km/h and 35km/h.
Jerols composite lighting columns are used around Europe. See our collection of reference projects here.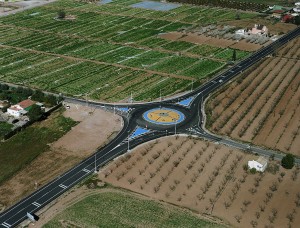 Jerol lighting columns in traffic sircle int Spain.