Outdoor Lighting Columns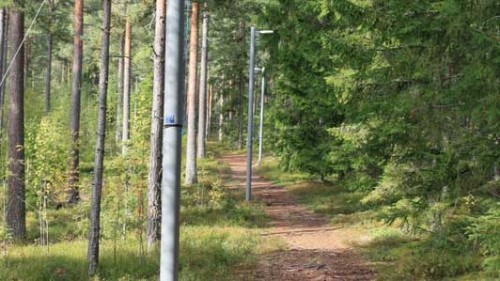 Lighting Columns for Exercise Areas
Jerol lighting columns are a great choice for illuminating exercise areas. Poles are installed alongside the exercise area with overhead lines between them and a luminaire on every pole.
Product Data Sheet PDF
Construction
Each column is made from fibreglass reinforced polyester and completely covered in a 3-4mm thick shell of dyed polyethylene.
The inner layer has a high resistance to chemicals, moisture, vermin and pests, as well as physical impact. Before leaving the factory, all poles are fitted with a cap to prevent water and moisture from entering. See photo.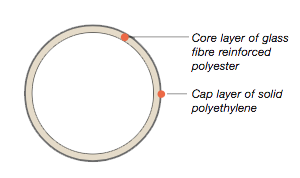 Length
Columns are delivered with illumination heights ranging from 4.5-8m.
Weight
Our products are lightweight, a column with a 6m illumination height weights only 97kg.
Guy-Wires
Wires can be affixed with U-nails in predrilled holes. See picture on the right.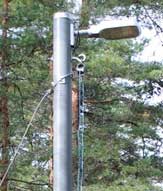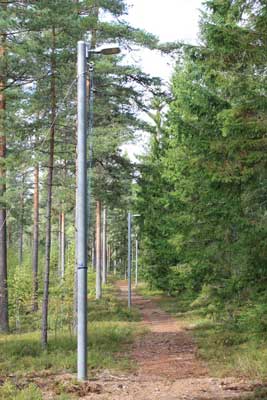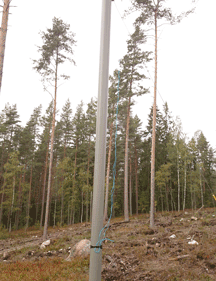 Jerol lighting columns for electrical lighting arms are an economical alternative and have been installed all over Sweden. See more in our Reference Project.