Cable Ducts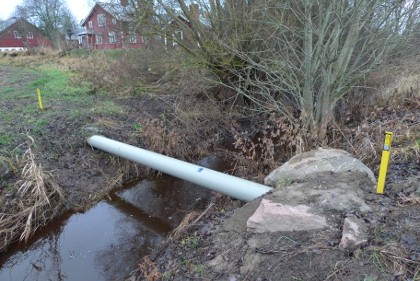 Our environmentally friendly cable ducts are used to carry and protect cables over streams and dikes without impacting the environment.
Order through a wholesaler or ring us directly.
Cable Ducts PDF
Construction
Jerol cable ducts are clean and odourless composite posts made from fibreglass reinforced polyester. A 3mm thick shell of solid polyethylene covers the entire outside of the post and protects it from weather and UV-damage.
This combination of materials has a high resistance to chemicals, moisture, vermin and pests, as well as physical impact.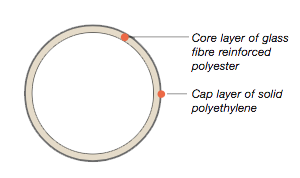 Length and Dimensions
Ducts are produced in lengths from 4-14m. Other lengths are available on request.
The ducts are available in three different inner-diameters, Ø140 mm, Ø190mm and Ø240 mm.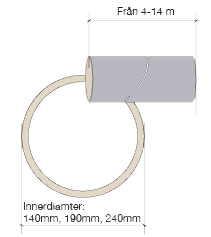 Installation
Our environmentally friendly cable duct is used to carry and protect cables over streams and dikes without impacting the environment.
Longevity
Ducts do not impact nor are affected by the environment, in addition to retaining their positive qualities over a long lifespan.
Occupational Health & Safety
Our products are non-toxic, and general safety precautions must be followed. See also the material safety data sheet (MSDS) in chapter 11: Environmental Aspects, of the Jerol Handbook.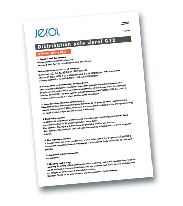 Storage and Handling
There are no special requirements when storing Jerol products as they are completely non-toxic. Dismantled products can be reused and damaged sections can be recycled or responsibly disposed of in landfill.
Transport
Poles can be transported alongside other goods.
Environmental Impact
Our products are non-toxic, non-greasy and do not leach. This makes them the perfect choice for installation in environmentally sensitive areas.
Lifespan
Our poles have a calculated lifespan of more than 80 years, this is based on 50 years practical experience of composite poles in corresponding climates.