Telecommunication Poles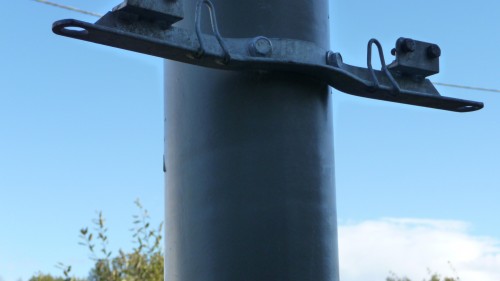 Composite Telecommunication Poles
Composite telecommunication poles are the safe and reliable choice. We are committed to producing an environmentally friendly product, without compromising on the best possible working conditions. The poles are completely non-toxic, lightweight and easy to work with. Our poles have a calculated lifespan of 80 years and are maintenance free, making than an excellent investment.
Product Data Sheet PDF
Construction
Jerol poles are made from fibreglass reinforced polyester. A 3mm thick shell of solid polyethylene covers the entire outside of the post and protects it from weather and UV-damage.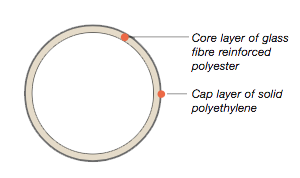 Dimensions
Pole length: 8m and 9m
Outer diameter: 166-172mm
Fibreglass thickness: 11mm +1/-0.5
Polyethylene shell: 3mm
Weight
An 8m pole weights 100kg and a 9m pole weighs 110kg
Cutting
A standard angle grinder with a diamond cutting disc can be used, or alternatively, a reciprocating saw with a fine-toothed blade. Fibreglass dust can irritate the skin so the appropriate protective equipment should be used. Chainsaws should not be used, as the composite material interferes with the chain.
See film; cutting.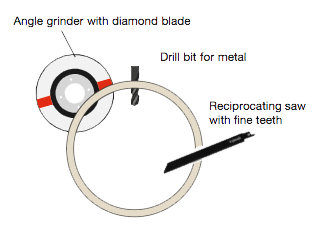 Guy-Wires
If required, guy-wires are attached with U-nails as shown. U-nails require a predrilled hole with a diameter 1mm less than the nail to ensure a secure attachment.
See film; mounting with U-nails.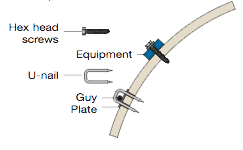 Brace kit: e-number: 0600014
Drill: We recommend a Wedevåg 5mm Futara bit for drilling.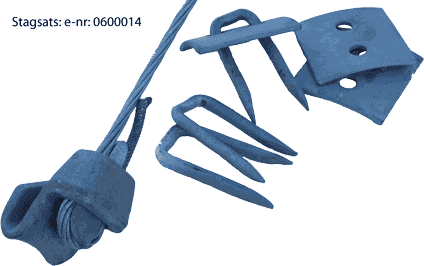 Nails require a predrilled hole with a diameter 1mm less than the nail to ensure a secure attachment.

Fixings & Fastenings
Fixings and fastenings are mounted with a fully threaded hex head screw. A 10mm screw is to be used with a 6mm hole.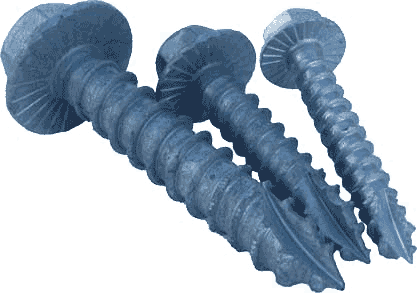 Mounting Eye Screws
Holes should be predrilled with a diameter matching that of the screw's core diameter. A 6mm hole will usually suffice.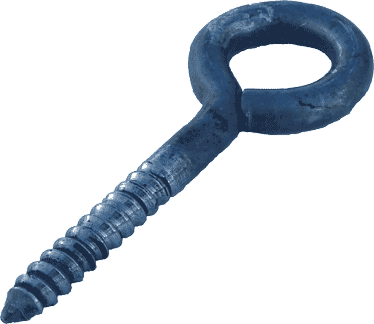 Mounting Signs
Self-drilling screws or blind rivets should be used when mounting signs.
Mounting Cleats
A predrilled hole with a diameter 1mm less than the cleat diameter is required. A 5mm hole will usually suffice.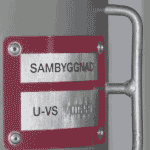 Installating Mountainous Terrain
When installing poles on mountains, a standard rock dowel or rock anchor can be used. The base of the pole has a hole for use with a rock anchor.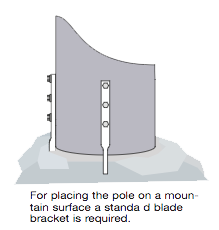 Raising a Composite Pole
Poles are raised using the same method as wooden poles.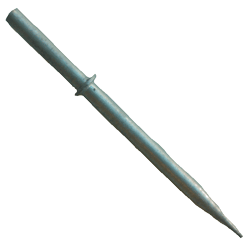 Pole Caps
Poles are fitted with a cap before leaving the factory.
Pole Bases
Poles are fitted with a base to prevent them from sinking in soft earth.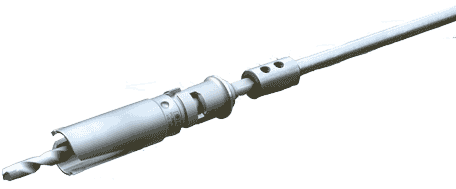 Year Marker
Every pole is fitted with Jerols trademark, product type and year of production. This is mounted 3m from the bottom of the pole.
Repairing a Damaged Pole
In the eventuality of surface damage, from a lawn mower for example, repair the pole using Vulkduk. Damage to the fibreglass core requires an inspection to determine whether the pole can be repaired or replaced.
Technical Information for Vulkduk:
Vulkduk Nitto 57GO/c, 150mm x 19m
MPPA 14801/1
Telia E-Number 07 552 15
Climbing and Safety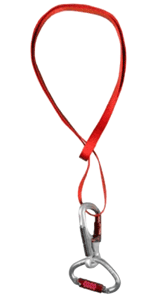 Material Safety Data Sheet

Reference Project
Jerol telecommunication poles have been installed by Skanova, amongst others. See more in our Reference Project.